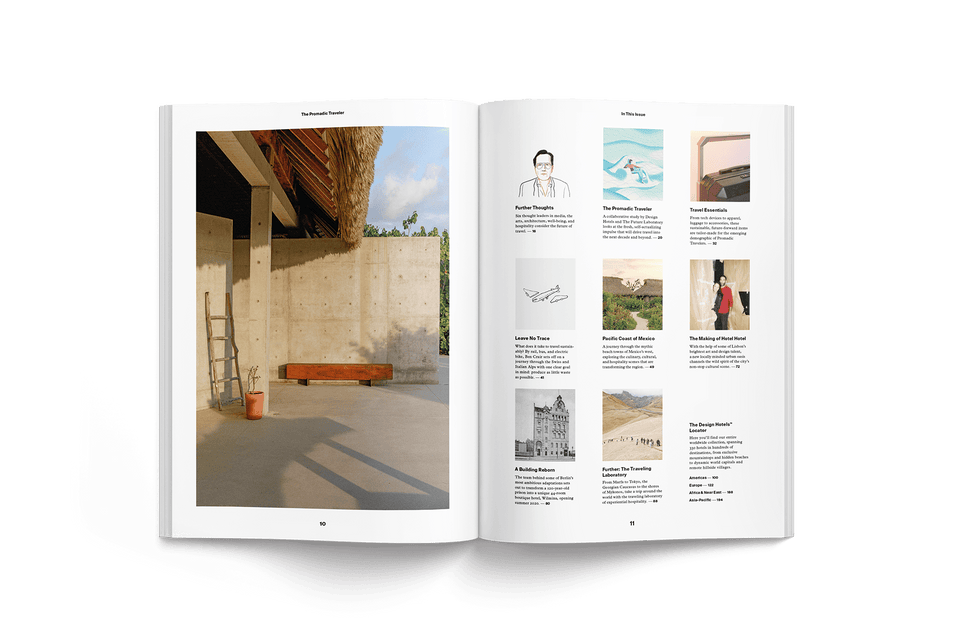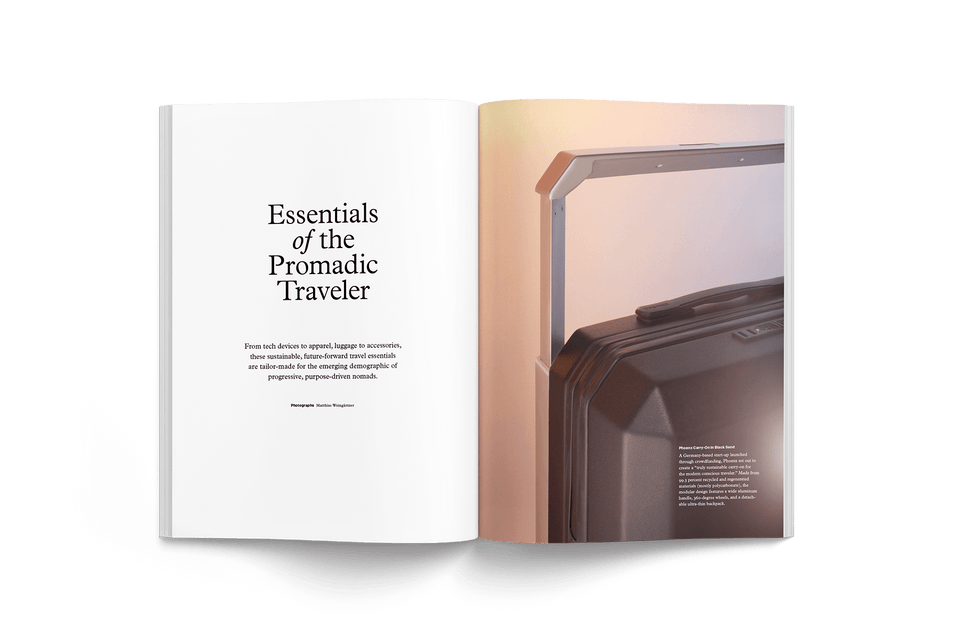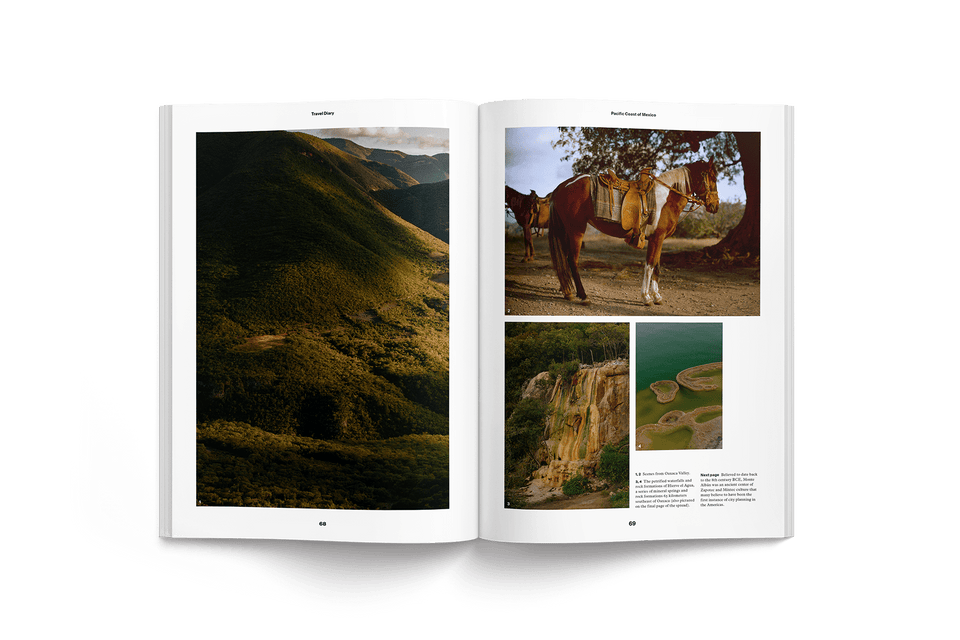 Directions — The Magazine by Design Hotels (2020)
DIR2020
Tax included.
Shipping
calculated at checkout.
The Promadic Traveler 
Directions is an annual magazine that looks at movements underway in art, design, food, wellness and fashion, and how they affect the way we live and travel. Featuring leading writers, photographers, illustrators, and designers, Directions explores a different theme in each issue, culling the insights of various thought leaders and industry innovators into a vividly illustrated, boundary-pushing travel and lifestyle magazine. This year's issue explores "The Promadic Traveler", a pan-generational, conceptually driven explorer who is guided by the idea that travel should be proactive, purposeful, and, above all, foster a sense of personal progress. From a zero-waste journey through the Swiss and Italian Alps, to a collection of future-proof essentials, and a traveling laboratory of experiential hospitality, explore with us the motivations, values and desires of  the emerging, climate-conscious demographic of Promads who will transform the world of travel over the coming decade. 
Got your Directions? Simply post an image of the magazine on Instagram, tagging us with #FindYourDirections.
Features in this year's Directions include:
Travel Essentials: From tech-devices to apparel, luggage to accessories, these sustainable, future-forward items are tailor-made for the emerging demographic of Promadic Travelers. 
Pacific Coast of Mexico: A journey through the mythic beach towns of Mexico's west, exploring the culinary, cultural, and hospitality scenes that are transforming the region. 
Further Thoughts: Six thought leaders in media, the arts, architecture, well-being, and hospitality consider the future of travel. 
Leave No Trace: What does it take to travel sustainably? By rail, bus, and electric bike, Ben Crair sets off on a journey through the Swiss and Italian Alps with one clear goal in mind: produce as little waste as possible.
The Making of Hotel Hotel: With the help of some of Lisbon's brightest art and design talent, a new locally minded urban oasis channels the wild spirit of the city's non-stop cultural scene. 
A Building Reborn: The team behind some of Berlin's most ambitious adaptations sets out to transform a 120-year-old prison into a unique 44-room boutique hotel, Wilmina, opening summer 2020.
Further: The Traveling Laboratory: From Marfa to Tokyo, the Georgian Caucasus to the shores of Mykonos, take a trip around the world with the traveling laboratory of experiential hospitality. 
The Design Hotels Locator: Here you'll find our entire worldwide collection, spanning 330 hotels in hundreds of destinations, from exclusive mountaintops and hidden beached to dynamic world capitals and remote hillside villages.