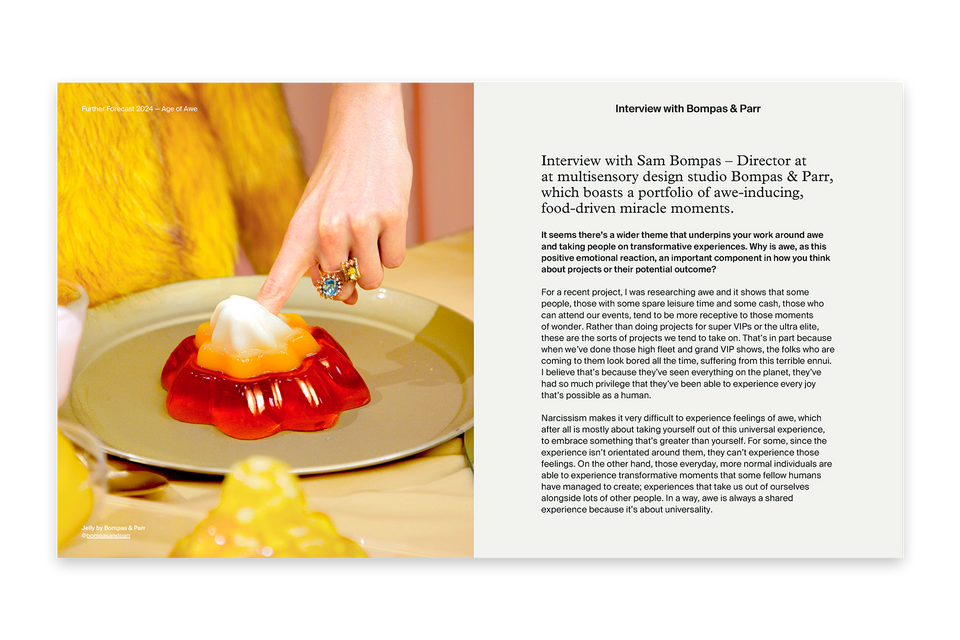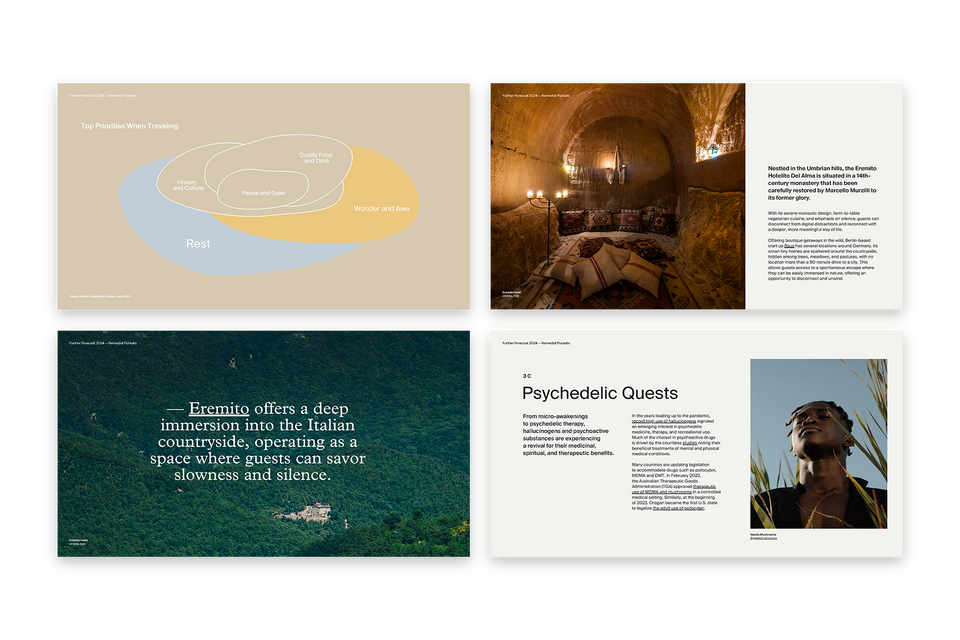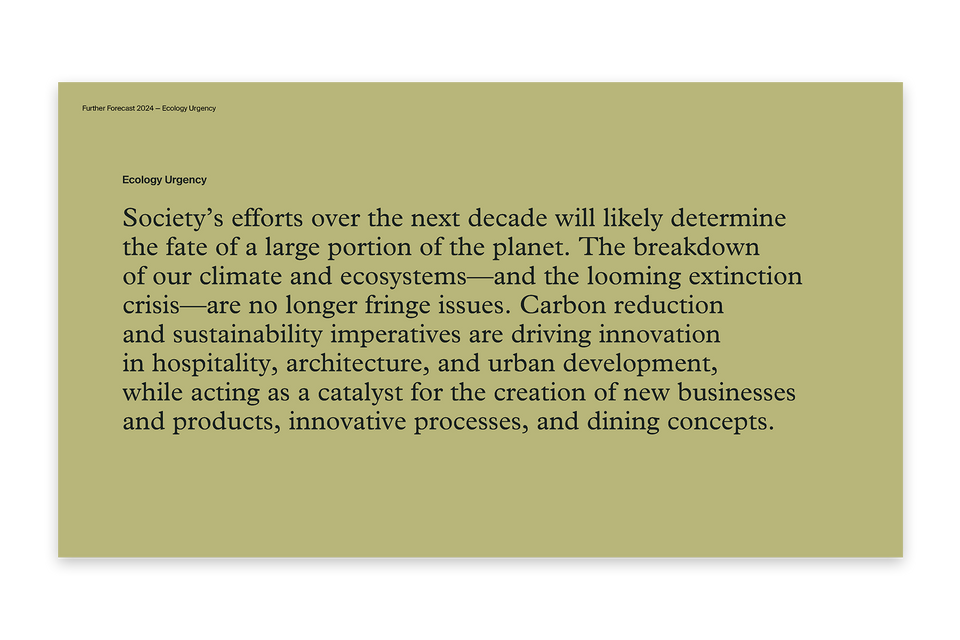 Further Forecast 2024
TR001
Tax included.
Shipping
calculated at checkout.
What kinds of cultural, social, technological, and environmental markers are transforming the way we travel today, tomorrow, and for years to come? 
Introducing Further Forecast, Design Hotels' inaugural trend report. In partnership with SOON Future Studies, our annual forecast defines six key themes over 158 pages of actionable insights, integrating more than 400 cultural signals, case studies, and interviews with thought leaders revolutionizing the way we experience travel. The total 17 macro and micro trends identified across hospitality, art, design, and technology highlight the growing tensions at play in our society. Some examples include: 
Age of Awe 
The Intelligence Era 
Remedial Pursuits 
Ancestral Wisdom 
Connected Quests 
Ecology Urgency
Key Insights

1. In-depth interviews with Microsoft, teamLab, Bompas & Parr, and more. 
2. Survey of almost 2,000 Design Hotels community members 
3. 200+ case studies across hospitality, art, design technology and beyond 
4. 'Now', 'Near', 'Far' predictions for the future
Details

Language: English 
Pages: 158 
Format: Digital 
Thank you to our friends at SOON Futures for collaborating with us to produce the Further Forecast.